After sunny week at Strömsholm outside the city of Västerås the Swedish Warmblood Stallion Performace Test 2022 is over. 46 new stallions was approved for breeding within Swedish Warmblood Studbook this year. 20 stallions was approved for the Premiered level and the remaining 26 stallions at the Accepted level. The SWB Stallion Performance Test-winner in jumping was Zino 1461, OLD by Zinedream and out of Bali by Acobat II – Turban Rose (SF) – Cantus. The SWB Stallion Performace Test-winner in dressage was Serious 1457, HANN by Secret, out of Fleur Ámour by Fûrst Romancier – Weltmeyer – Lauries Crusador XX who took home the desirable title. Both stallions are born in Germany.
Serious 1457 is bred by Heike and Hermann Bonhorst, Pferdezucht Bonhorst, Germany, owner Lövsta Stuteri AB. Both mother Fleur dÁmour and grandmother Walonya are Staatsprämie mares in Hannover. Walnoya has left a offspring with placements in Prix St. George's dressage. Grandma's mother La Rosa is a Staatsprämie mare who has left two offspring who have placements in Medium Level dressage.
Zino 1461 is bred by Sabine Toll, Germany, owner Peter Falk. Mother Bali is Elite in Oldenburg. She has bred Quick Silver which is a Staatsprämie mare and has placements in 145 jumping. Grandmother Ballerina has left an offspring in 145 jumping and Aconit S who competed in 160 jumping. Grandma's mother Baletta is included in Oldenburg's Hauptstutbuch. She has left two offspring competing in 140 jumping and Sylver II who competed in 160 classes together with Marcus Fuchs. Baletta is the sister of Olympic medalist Calvaro V (Willie Melliger) From this Dam Line there is the approved stallions Landadel, Acadius and Aurel.
Evaluations will be posted.
For inquiries: Ulrica Holst, Stallion Manager at SWB ulrica.holst@swb.org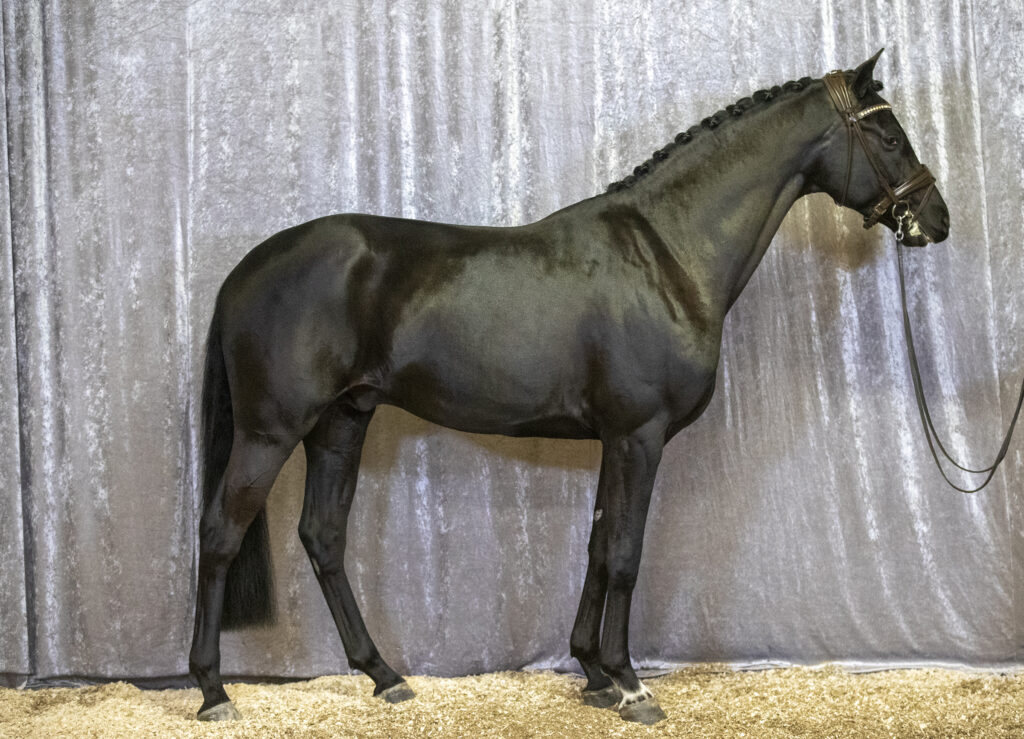 Serious 1457. Photo: Roland Thunholm

Zino 1461. Photo: Pernilla Hägg